Office development as a sector came out of Logik's multi-sector approach. An example of the site of a former textile business acquired by us but now being redeveloped as new office accommodation appears below:
Baring Street Office
Project Details: 220,000 sq ft of standalone, Grade A office accommodation to be built on Baring Street, Manchester.
Planning decision expected by March 2023.
Client: Logik APAM (Baring Street) Limited.
GDV: £80m
Completion: 2025/2026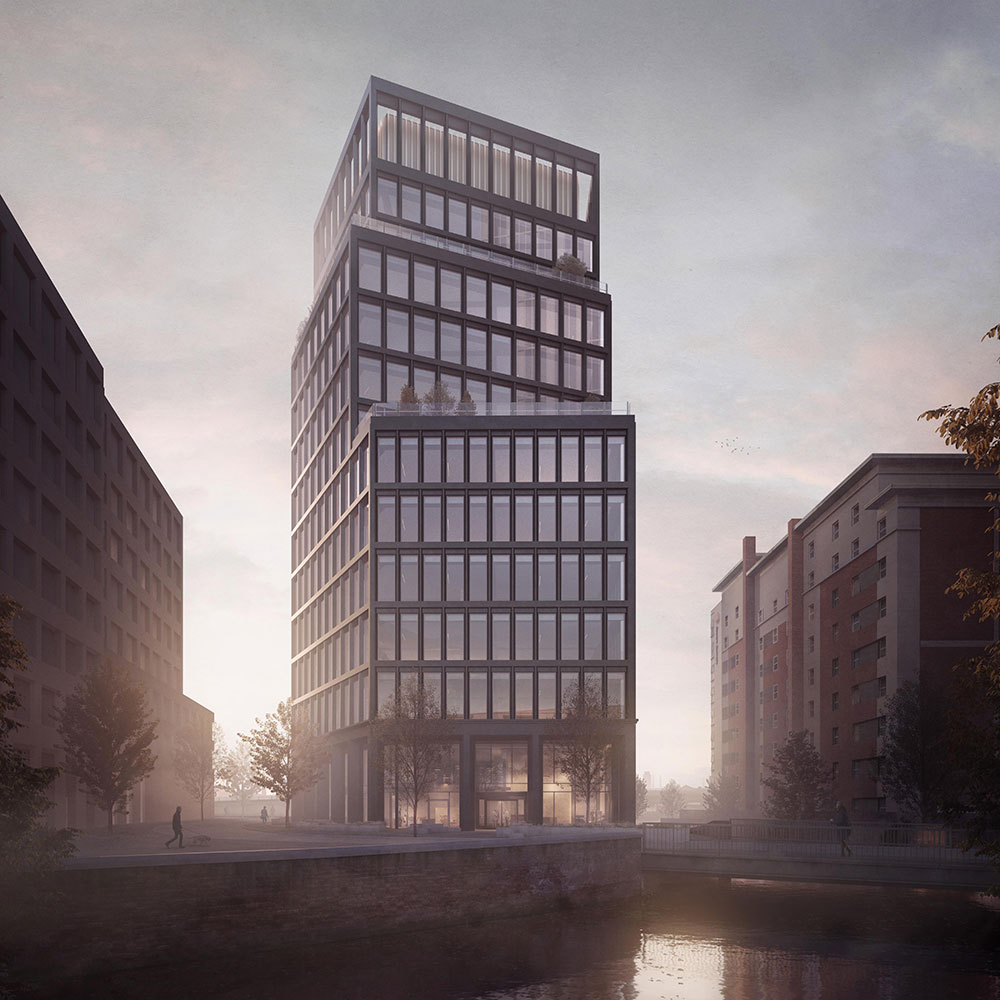 Our Baring Street scheme comprises two sites separated by the River Medlock. Identified by us early on as sites which would be included within the Mayfield Masterplan area, they were acquired by Logik through a complicated corporate acquisition of a former textile business. The two properties will be developed, as to the first, as offices and, as to the second, as a hotel.
Working together with LCR initially and now with U and I and Manchester City Council, we are negotiating to bring to fruition the Masterplan vision. The offices will, when built, have an unrivalled view over the new Mayfield park.